One of my favorite parts of the month has returned; my chance to poke fun at Kyle. Ok ok. I do this anytime during the month.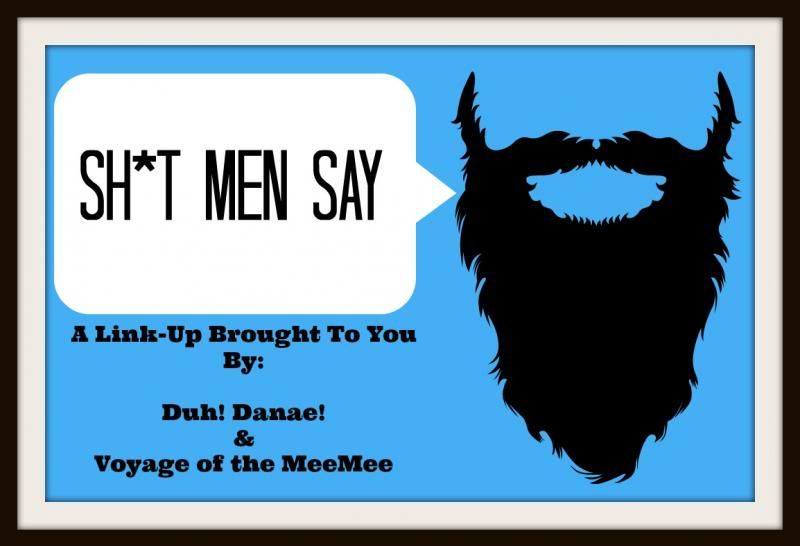 Scenario ::
We I am loading up the car to head in to Anchorage while Kyle is comfortably sitting in the driver's seat waiting on me and Mal. I open the back door to put Mal in her seat when I am smacked in the face by a horrendous stench. I literally stand out in the snow for a couple of seconds before subjecting my child to such an odor. Once we are all buckled and ready to go...
me "Why the hell couldn't you have done that outside? You were literally sitting in the car basking in your stench. Who farts like that in the car??"
Kyle "Babe. That one wasn't my call. It just dropped into the ol' butthole and forced it's way out. I had no choice."
Scenario ::
A couple of weeks ago when Kyle was in the throws of buying his damn ATV, he sent me in to the dealer to "ask questions and shit" and make sure we couldn't get the price any lower. In the car he asked me if the sweater I was wearing was new. Of course not, it was a maternity sweater.
me "No it's not new. This is one of my 'fat woman' sweaters."
Kyle "Perfect! I heard they like their women thick up here. Now, go get us a good deal!"
Let's throw in some shit men do this time since Kyle has been particularly ridiculous this past month..
I told you guys on Instagram that Kyle guilted me into going for a ride with him and a couple of guys from work on their ATVs. "You'll have fun! PLUS you can bring your camera and take some cool pictures from the top of the mountain." Well I ended up having to walk my happy ass up each and every remotely steep incline until we reached the top of the mountain. Did I mention I had to wear Kyle's backpack? So, after I've gotten my entire week's worth of exercise in, I snap a few pictures and we head back down the mountain. Kyle says "going down is easy. You won't have to walk." He was right. I didn't have to walk. HE TOSSED ME OFF THE ATV INSTEAD! THEN, after he finishes apologizing and making sure I wasn't hurt he explains that the reason I was bucked off was because he wasn't used to riding his ATVwith so much extra weight...
Daddy dearest makes an appearance again..
We were on the phone and he brings up his next visit to Alaska.
Dad "I'm thinking I will try to extend my trip and stay through the 5th or 6th."
Me "We won't be in town then."
Dad "Even better!"
WTF?
The men in my life sure do leave me scratching my head..
Have you heard any ridiculousness this month?